Testimonials

NATOLI HOWELL LAWYERS
Estd. 1968 26 August, 2015
To Whom It May Concern - Re: Australian Printer Services
I have had the pleasure of dealing with the above company since the late 1990's as we have a number of Kyocera printers in our office, all of which have been supplied and are serviced by the above organisation. To say the least the service provided throughout the years by Doug Barnard and his team has been exceptional. Whenever we have required advice regarding the appropriate equipment for our requirements he has always been very honest and genuine thus resulting in always having equipment to suit our absolute requirements.
Whenever we have required service on any of our equipment or have required consumables for the same the turnaround time is incredibly quick and all services and repairs have always been carried out in a very professional and tradesman like manner.
The fact that we have continued our association for over seventeen years is testament to the fact that good old fashioned service and a professional and honest attitude will always prevail. As you no doubt appreciate I require various suppliers etc. in my business but without any doubt Australian Printer Services is well and truly ahead of the others for professionalism and service.
Yours faithfully, ANTHONY F NATOLI
1 Ralph Street, P.O. Box 119 Reservoir, Vic, 3073- DX 97302 Reservoir
Liability limited by a Scheme approved under Professional Standards Legislation
- Natoli Howell

Australian Printer Services over the years have built a strong relationship with Scotch College Melbourne. Doug and his team listens and understands us as valued customers and delivers outstanding customer service. Their knowledge of the printer industry is second to none and the product APS supply are quality devices. I highly recommend APS as a printing solution provider.

D. Pham
Technical Services Coordinator
Scotch College Melbourne
- Scotch College Melbourne
"Teaching International Goju Karate" I would like to take this opportunity to commend Australian Printer Services for the great job they do. My company has been a customer of Doug and the team for nearly 3 years now – 2 years ago we purchased a Lexmark X215 printer/copier/fax machine. I have to say that I couldn't be happier with both the product and the service we got from APS. We were shown how to hook it up and use it and when we needed help with something, we got a member of the team on the phone that could help us out.
We have also purchased peripherals from APS (cartridges for the Lexmark) and have found the number of pages we can print with genuine cartridges is far superior compared to refills.

Thanks APS, for a fabulous product, backed up with great service!

Paul Ceberano,
Executive Director:
Ceberano Martial Arts Academy
- Ceberano Martial Arts Academy

"I have had the fortunate experience of working with Doug and his team for the past 15 years and can categorically state that there are not many service providers in the industry that are as knowledgeable and customer service orientated as APS. Doug puts his clients' interests first when it comes to service and products, whether it be offering a solution that might not be economically beneficial for himself such as advising when parts or service can be carried out under warranty or by simply going the extra mile to get the bests possible price/solutions.
In terms of service, if I call for a service, I get an immediate response and timeframe as to when a technician can come out and in most cases it is the same day if I have called early or the next if it has been late. During the course of our relationship we have moved from printer strictly services and repairs, to purchasing all of our printers and toners through APS as well and received the same service in these areas.
It has been a pleasure working with such a professional team and I can highly recommend his products and services for both local and national operations."
Best Regards,
Andrew Motee
ICT Manager
International Trade Management
- International Trade Management

Dear Doug, I am writing to say how much your service and support has been appreciated over the ten years that we have been doing business with Australian Printer Services. What we have valued most in the relationship has been your advice. You have an encyclopaedic knowledge of printers and copiers which we have been the beneficiaries of when choosing equipment to meet our growing needs. The equipment that you have steered us towards has invariably operated efficiently, effectively and with few maintenance problem despite ever-growing demands. On those rare occasions when the machines have had a problem (inevitably just before a deadline) Australian Printer Services has been prompt in attending our site and fixing them so that we have been able to supply without fail the fixtures, ladders and other paperwork that our daily competitions need. I have no hesitation in recommending your company to other small businesses that need well priced, reliable printing and copying equipment supported by a knowledgeable and service focussed workforce.
Your Sincerely
Michael Tinsley
Managing Director
- Albert Park Indoor Sports Centre Pty. Ltd.

I was in trouble, panic creeping up on me. Christmas just weeks away and the advertising was not done because the new printer (bought elsewhere) let me down and it was going to cost thousands in lost revenue if the advertising didn't go out. Doug at Australian Printer Services had helped me before so I rang him for help. A day later my printer was running at top speed and I met the deadline. Now I deal only with him.
Thanks Doug
Ken Frank (Ivanhoe Cycles)
- Ivanhoe Cycles Pty Ltd

Doug Barnard and his team at Australian Printer Services would have to be the most professional and the best Printer service company we have dealt with in our 17 years of business. These guys know their stuff. If they don't, they won't pretend to know and waste your time and money they will tell you straight and fix the problem. We had a problem with our beloved 5 year old A3 colour laser printer. We were kind of married to the machine after spending thousands on purchasing it then a small fortune on toner and maintenance.
We called Doug and his team in after we found our beloved was losing its life. They came quickly assessed the problem and recommended a solution. The recommendation was accepted by us and Doug and his team quickly went about fixing it. Unfortunately for all of us that wasn't the end of the story. The recommended solution didn't end up fixing the problem and we were back to square one.
We were now really worried that we had spent all this money trying to service a machine that possibly was unserviceable. We had also experienced a similar situation with another company and they ended up washing their hands of it. When we rang Doug and his team and told them it still wasn't working we didn't get the usual "well we can't do any more." Instead Doug and his team went out of their way to get to the bottom of the problem. They did this at their cost not ours. The solution they provided us at the end was amazing. They got us a new printer at an amazing price, and they didn't charge us for the work they did on trying to fix it the first time.
We trust Doug and his team and will not use anyone else ever again. I strongly recommend them to you.
Jeremy Hope
Managing Director
Hope Advertising
113 Wellington Street St Kilda Victoria Australia 3181
telephone + 61 39529 7799
facsimile + 61 39529 7411
At Hope we believe in being passionate without passion there is no commitment without commitment there is no teamwork without teamwork there is not flexibility without flexibility there is no risk taking without risk taking there are no fresh ideas without fresh ideas there is no vision without vision there is no Hope.
ABN: 54857665792
- Hope Advertising

Hello Doug,
I'd like to thank you enormously for your help, you have saved us a lot of time and money, and we greatly appreciate it. It's people like you that we need more of in the service industry. We picked up the Duplex earlier and it is working perfectly. We will be sure to refer you on to our industry affiliates, and we will certainly contact you if we require your service in the future. Thank you once again.
Should you have any queries please do not hesitate to contact me.
Regards,
Steve Jackson
- Brandi & Co

We have been using Australian Printer Services for the past 3 years for our printer and ink cartridge needs, and have been highly impressed with the quality of their services. Our orders are delivered promptly and have always been accurate. When we have needed advice – the team have been extremely helpful in tailoring the right solution to our needs.
I can highly recommend Australian Printer Services for price and quality of service.
Brendan Rigby
Inspire Fitness for Wellbeing
Award winning gym, personal trainers and exercise physiologists
Brendan Rigby Bach. Appl. Sci (H.M) (hons.)
Accredited Exercise Physiologist
Corrective Exercise Practitioner
Managing Director
Inspire Fitness for Wellbeing
- Inspire Fitness
Just wanted to pass on my sincere thanks to you and the team for your assistance yesterday.
Although our courier arrived late, the professionalism displayed by yourself and your operations team in sourcing and preparing the materials was first class.
Thank you for the quick turnaround on our urgent request.
Regards,
Brent Gittus
Warehouse Improvement Lead
Fonterra Co-operative Group Limited
327 Ferntree Gully Road,
Mount Waverley, VIC, 3149, Australia
- Fonterra Co-operative Group Limited

Dear Doug,
I would like to pass on my appreciation and compliments on the way in which a recent problem was handled. There was an initiation problem with a brand new Kyocera laser printer I purchased and I anticipated a nightmare journey to find a solution. I was very impressed when you said you would call in to check if you could solve the issue and was then further impressed when you organised the Kyocera people to resolve this issue. This was all done in under a day. I guess the true value of good service is not when things go right but is what is done when there is a problem. Your prompt and professional actions in the case of this problem was exceptional,
Thank you.
Yours faithfully
John Benger
- John Benger

APS is a fantastic company to deal with. Their expertise in all things printing and their ability to work with us as a partner within our business is just superb. If your looking for a Printer, they will listen to you and sell you the right printer, steering us away from models which were not suitable or would have caused us more issues in the long run. For the best advice and service, you can't go past these guys, they are just the best.
Matthew Enger
Managing Director
X Integration Pty Ltd
- X Integration Pty Ltd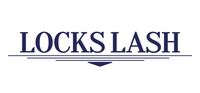 This company has some of the best customer service I've ever had. Had a problem with a printer that wasn't their fault, and they took care of it for me with no questions asked. I was so shocked when the replacement part and technician arrived within 24 hours to fix it up for me. Highly recommend these guys.
Derik Hayes
Locks Lash
- Locks Lash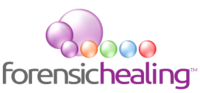 The best service ever. Very happy with everything thank you Doug

Marisa Russo
Forensic Healing
- Forensic Healing

The team at Australian Printer Service Pty Ltd has great customer service delivering on time as promised. Thanks guy's for keeping us printing and making sure we have the right equipment.
Dr. Matthew Lee (Matty Lee)
Harmony Chinese Medical Centre Pty Ltd
- Harmony Chinese Medical Centre Pty Ltd

Hi Doug and Julie-Anne

I just wanted to say a big thank you.
I am delighted with the servicing of our Kyocera Printer and the quick turnaround yesterday.
The printer is working better than ever !
The service was excellent and the customer service outstanding.
10/10 for service, customer service and value for money !!

Kind Regards
David

David Carman
Managing Director
RealiseNow Pty Ltd
- RealiseNow Pty Ltd