Fuji Xerox Repairs & Servicing (Melbourne-Wide)
Fuji Xerox Laser Printer Repairs In Melbourne.
Quick And Efficient Service.
Contact Us and find out how we can get your printer back up and running.

Expert Fuji Xerox printer repairs and service
If you're running a busy office (or simply working in one), you don't have time for a malfunctioning printer or scanner. Malfunctions can cause long lines for the printer, late or inconvenient meetings and lots of wasted time. In a business setting, time equals money -- so it's essential to have a service and repairs team on-call to solve printer problems fast.
Australian Printer Services Pty Ltd is one of the best provider of Fuji Xerox repairs in Melbourne. Established in 1997, we have gained a reputation for exceptional customer service and technical expertise, offering recommendations and support over the phone or in person. Our technicians are committed to getting Fuji Xerox printers back up and running -- no matter what it takes.
As an Authorised Fuji Xerox Reseller and a Authorised Service Provider, we stock spare parts for most printer models -- if we find a problem with your printer, you can rest assured knowing that we have parts on-hand to restore your printer's performance.
For expert Fuji Xerox repairs in Melbourne, book online today! Our team will be in touch within one business day to confirm a time when our technicians can visit your location.
Why choose Australian Printer Services Pty Ltd?
Australian Printer Services Pty Ltd is a family-owned and operated business based right here in Melbourne's Eastern Suburbs. Established in 1997, we have gained an excellent reputation among local business owners for our exceptional customer service and technical expertise, especially when it comes to Fuji Xerox products.
Specialising in the service and repair of laser printers and multifunction printers, we stock a comprehensive list of spare parts and printer supplies including consumables like printer ink and toner cartridges. Sourced directly from the original manufacturer/brand, we will only ever offer our customers the real thing -- we don't use aftermarket parts.
Over the years, we have built a strong relationship with Fuji Xerox and we are proud to say we're an Authorised Fuji Xerox Reseller and a Authorised Service Provider -- meaning you can rest assured knowing that we have the skills and expertise required to fix your printer. All of our technicians are certified in printer repairs and are experienced when it comes to Fuji Xerox products -- we'll diagnose the problem and fix it in a fast, efficient manner.
For an experienced, family-owned business you can trust, contact the team from Australian Printer Services Pty Ltd. We specialise in Fuji Xerox repairs in Melbourne.
Book Australian Printer Services Pty Ltd for your laser printer repairs in Melbourne.
Or if you prefer to talk to someone call us on 1300 138 066.
Need Your
Fuji Xerox Printer Repaired?
Call 1300 138 066 Melbourne. Laser Printer Repairs & Service. On-site repairs, service, sales & supplies based in Melbourne.
Experienced Technicians
Service Guarantee
Installation Setup
Competitive Rates
Fast Response Time
On-site Servicing
Customer Service
The Right Advice
Melbourne Metropolitan area
TESTIMONIALS
Here at Australian Printer Services, we provide prompt service to get your printer back up and running - whether it's a small printer in a home office or a larger printer in an office environment. When you contact the team at Australian Printer Services, we'll be there promptly to diagnose the problem and offer reliable recommendations. We're committed to providing outstanding customer service.
Don't believe us? Here's what our customers have to say:


NATOLI HOWELL LAWYERS
Estd. 1968 26 August, 2015
To Whom It May Concern - Re: Australian Printer Services
I have had the pleasure of dealing with the above company since the late 1990's as we have a number of Kyocera printers in our office, all of which have been supplied and are serviced by the above organisation. To say the least the service pr...


Australian Printer Services over the years have built a strong relationship with Scotch College Melbourne. Doug and his team listens and understands us as valued customers and delivers outstanding customer service. Their knowledge of the printer industry is second to none and the product APS supply are quality devices. I highly recommend APS as a printing solution provi...

"Teaching International Goju Karate" I would like to take this opportunity to commend Australian Printer Services for the great job they do. My company has been a customer of Doug and the team for nearly 3 years now – 2 years ago we purchased a Lexmark X215 printer/copier/fax machine. I have to say that I couldn't be happier with both the product and the service we got ...


"I have had the fortunate experience of working with Doug and his team for the past 15 years and can categorically state that there are not many service providers in the industry that are as knowledgeable and customer service orientated as APS. Doug puts his clients' interests first when it comes to service and products, whether it be offering a solution that might not ...


Dear Doug, I am writing to say how much your service and support has been appreciated over the ten years that we have been doing business with Australian Printer Services. What we have valued most in the relationship has been your advice. You have an encyclopaedic knowledge of printers and copiers which we have been the beneficiaries of when ...


I was in trouble, panic creeping up on me. Christmas just weeks away and the advertising was not done because the new printer (bought elsewhere) let me down and it was going to cost thousands in lost revenue if the advertising didn't go out. Doug at Australian Printer Services had helped me before so I rang him for help. A day later my printe...


Doug Barnard and his team at Australian Printer Services would have to be the most professional and the best Printer service company we have dealt with in our 17 years of business. These guys know their stuff. If they don't, they won't pretend to know and waste your time and money they will tell you straight and fix the problem. We had a problem with our beloved 5 year ...


Hello Doug,
I'd like to thank you enormously for your help, you have saved us a lot of time and money, and we greatly appreciate it. It's people like you that we need more of in the service industry. We picked up the Duplex earlier and it is working perfectly. We will be sure to refer you on to our industry affiliates, and we will cert...


We have been using Australian Printer Services for the past 3 years for our printer and ink cartridge needs, and have been highly impressed with the quality of their services. Our orders are delivered promptly and have always been accurate. When we have needed advice – the team have been extremely helpful in tailoring the right solution to our needs.
I can highly...

Just wanted to pass on my sincere thanks to you and the team for your assistance yesterday.
Although our courier arrived late, the professionalism displayed by yourself and your operations team in sourcing and preparing the materials was first class.
Thank you for the quick turnaround on our urgent request.
Regards,


Dear Doug,
I would like to pass on my appreciation and compliments on the way in which a recent problem was handled. There was an initiation problem with a brand new Kyocera laser printer I purchased and I anticipated a nightmare journey to find a solution. I was very impressed when you said you would call in to check if you could solve the issue and was then ...


APS is a fantastic company to deal with. Their expertise in all things printing and their ability to work with us as a partner within our business is just superb. If your looking for a Printer, they will listen to you and sell you the right printer, steering us away from models which were not suitable or would have caused us more issues in the long run. For the best adv...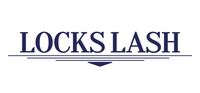 This company has some of the best customer service I've ever had. Had a problem with a printer that wasn't their fault, and they took care of it for me with no questions asked. I was so shocked when the replacement part and technician arrived within 24 hours to fix it up for me. Highly recommend these guys.
Derik Hayes
Locks Lash
...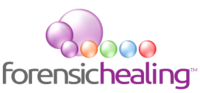 The best service ever. Very happy with everything thank you Doug

Marisa Russo
Forensic Healing
...


The team at Australian Printer Service Pty Ltd has great customer service delivering on time as promised. Thanks guy's for keeping us printing and making sure we have the right equipment.
Dr. Matthew Lee (Matty Lee)
Harmony Chinese Medical Centre Pty Ltd
...


Hi Doug and Julie-Anne

I just wanted to say a big thank you.
I am delighted with the servicing of our Kyocera Printer and the quick turnaround yesterday.
The printer is working better than ever !
The service was excellent and the customer service outstanding.
10/10 for service, customer service and value for money !!

Qualified Printer Technicians
Servicing & Support
Genuine Supplies
Independent Advice
REQUEST A SERVICE
GET IN TOUCH TODAY FOR A PROFESSIONAL SERVICE
GET IN TOUCH
SIGN UP TO OUR
NEWSLETTER
Sign up for our latest news & offers