What is AirPrint?

Printer Services Newsletter 6.1
Welcome to our latest newsletter and the first of our e-newsletters. Here we'll outline the options for mobile printing which is becoming more and more in demand. The following three are the most common and the simplest to set up and use.
What is AirPrint?
AirPrint is a mobile printing solution included with the Apple iOS v4.2 and later mobile operating systems. iPad, iPhone and iPod touch users can print wirelessly to any AirPrint enabled printer that is connected to the same local wireless network. This is not a cloud solution and is only for a local wireless network. If your printer is setup via ethernet to your wireless router or to your network via an onboard wireless card, your apple device will just work with no configuration as long as it is connected the Wi-Fi.

What is Google Cloud Print?
In the world of Google Cloud Print, you can print anything, from any device, to any cloud-connected printer.
When you print through Google Cloud Print, your file is securely sent to your printer over the web. Because it's the web, Google Cloud Print works whether you're in the same room as your printer, or in another state. It also doesn't matter whether you're on a phone, a desktop, or anything in between (like a tablet/laptop).
You can print out documents anywhere, at any time. Feel confident knowing your printer is always within reach with Google Cloud Print. It's a simple mobile printing solution for mobile workers that can't count on having access to the same printer or MFP all the time; or do not have the appropriate print driver software for the printer or MFP that is available.
Google Cloud Print enabled printers and MFPs allow you to securely and directly connect and register with the Google Cloud Print service, so it's always available, wherever you are. No need to install and maintain print drivers or additional software.

Classic Printers Google - Cloud Print
Using a web browser on a Windows or Mac computer, you can set up printers connected to your computer or your network to Google Cloud Print.

Cloud Ready Printers - Google Cloud Print
For the best Google Cloud Print experience, we recommend that you use a Cloud Ready printer. Cloud Ready printers connect directly to the web and don't require a PC to be on.

NFC Enabled
Some printers have built-in Near Field Communication (NFC) technology. NFC is a form of contactless communication between a mobile device and the printer. Wave your mobile device over the printer, the Print Utility automatically launches and you are ready to print or scan.
Printer services has a mobile friendly Webpage: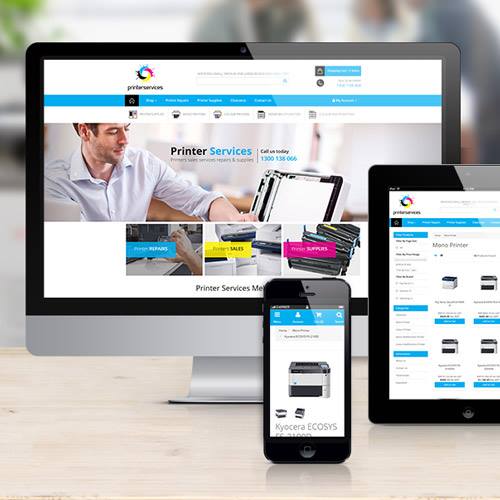 WE HAVE SERVICED MELBOURNE
SINCE 1997 OVER 20 YEARS